Kit for the analysis of chimerism after hematopoietic cell transplantation.

Mentype® Chimera® is a multiplex-PCR application specifically developed for chimerism monitoring after blood stem cell and bone marrow transplantation, respectively
The test allows monitoring whether the post-transplant graft has been adapted to the recipient and allows the threat of rejection to be detected early.
Genetic markers that are addressed by Mentype® Chimera® are distributed over 12 chromosomes and represent highly polymorphic short tandem repeats (STRs) with a very high rate of heterozygosity and a balanced allelic distribution. Together, this significantly increases the chance to identify informative loci for donor-recipient discrimination and provides reliability and robustness of chimerism analyses.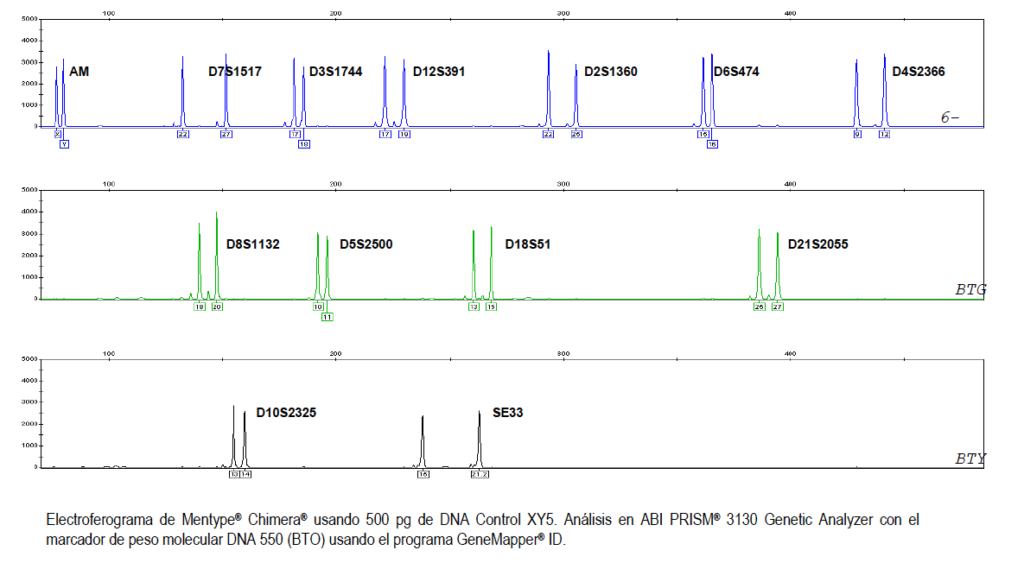 | Presentaciones | Cantidad |
| --- | --- |
| 45-13210-0025 | 25 Reactions |
| 45-13210-0100 | 100 Reactions |
| 45-13210-0400 | 400 Reactions |
Private Documentation
This content is protected for registered users.
Login